Newsletter - January 2018
Welcome to our first newsletter of the New Year!

The sweater is one of the most iconic and versatile items you could knit, and Patternfish has literally thousands of patterns for sweaters.

To begin the year we're devoting our first newsletter of 2018 to nothing but sweaters: easy ones, hard ones, winter ones, summery ones, and everything in between. (Particularly with the bitter cold snap that we are experiencing, the cold-weather designs are especially welcome.)

Our Designer of the Month is the terrific Mari Dembrow of Mari Sweaters.

As always, let us know what you think of this issue. Email me, Keith, at newsletter.editor@patternfish.com and send any other questions about Patternfish to Phil at support@patternfish.com
From the Prime Minister's Desk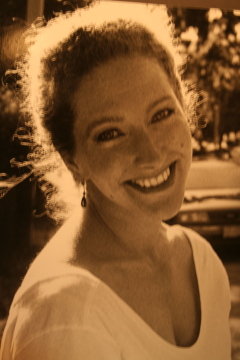 Before we launch into our sweater collection, I just wanted to present a classic design that's really relevant to today's cold-weather fashions-- and also really helpful if you know someone who needs a little extra hand warmth this winter. Katya Frankel's "Ritzy" fingerless mitts are very easy and fast to knit in a standard DK weight, and allow you to buy a skein of a precious fibre or blend without feeling guilty. If you've never knitted a simple tuck stitch, this is a great place to learn, and the extra wrist coziness is particularly welcome now.
Designer of the Month: Mari Dembrow
Mari has been designing and making sweaters for decades. She is one of the most prolific designers on Patternfish, with nearly 100 patterns of varying complexity and style, but always with a view to a great fit and visual appeal.
Here is our Designer's Questionnaire and a selection of patterns that rank among Mari's favourites.
How did you become a designer? I've been knitting all my life. In college, I became frustrated when patterns I knitted up didn't fit the way I wanted. So I started writing my own.
What inspires you? I prefer classic styles to high fashion. My inspiration comes from looking at pattern stitches and thinking about how to use them.
Do you have established goals for your business other than selling patterns? My husband and I had a successful sweater business for thirty years. I designed the sweaters and wrote the patterns, and we made them on Italian knitting looms. Sixteen years ago, I started to write patterns for the hand knitters' market.
What did you have to learn or unlearn to be a designer? I started with the idea of structured clothing. Through working with customers in our sweater business, I learned how to accommodate my vision to proper fit. Our motto was: "A Mari Sweater fits and it flatters." My patterns do just that.
How do you think the pattern design world will change in the next ten years, and why? I used to go to my local yarn shop and look through many pattern books. These days, much of this shopping is done online. This will become even more true in the future.
How did you come to the decision to list your patterns on Patternfish? I used to just have a pattern distributor and sell through local yarn shops. Once I made the decision to show online, Patternfish was an obvious choice.
Find all of Mari's designs here.
Fall/Winter Sweaters
Of course, you can't think of sweaters without thinking of the colder months of the year. Here is a collection of sweaters for fall and winter. Some are so quick you could make use of them this winter; others are more challenging but could be ready for next season.
Sweaters for Spring and Summer
You can have any one of these ready in time for the warmer weather.
Sweaters for Him
A good sweater is an absolute must for any guy. Here is a collection of some of our favourites.
Sweaters for Her
Stylish, cosy, feminine and alluring, here is a collection of sweaters for women.
Sweaters for Babies
Keep your wee ones nice and warm with these adorable sweaters.
Super Easy Sweaters
These sweaters will knit up in a jiffy!
Collections of Sweaters
Finally, a selection a few of our favourite sweater pattern collections.
© Copyright 2017 Patternfish Inc. All rights reserved. Feel free to share this, in its entirety, with others. To subscribe, create an account at
Patternfish
.