Newsletter - December 2014
Welcome!
We're having a bit of fun this month with an exploration of the Patternfish site. All websites seem to have their secrets (Patternfish is no exception), and I wanted to reveal the ones that I've found. Go to: The Editor Searches the Patternfish Site. If you've done some fun, interesting, or surprising searches, I'd love to know about it. Write to me.

We wish you all merry Christmas, happy Hanukah, joyful Kwanze, felice Navidad, even a funny Festivus and hope that you have all the time you want to do whatever you enjoy most this season.

As always, let us know what you think of this issue. Email me, Gayle Clow, at newsletter.editor@patternfish.com and send any other questions about Patternfish to Phil at support@patternfish.com
From the Prime Minister's Desk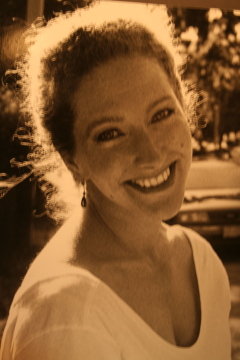 We used to have a blog, back when there was more time. What follows is, hands-down, the most popular blog entry we ever produced. We are reprinting it now in this newsletter because we have scores of thousands more members than we did when it first appeared in 2008, and they've never seen it; and because everyone can use a smile or laugh during the holiday season. And yes, it's all true.
When we were designing Patternfish, we needed to practice handling patterns: uploading, downloading, editing them.  Being (more or less) moral mammals, we didn't want to horse around with anyone's copyrighted material.  But we needed something to work with that was like the real thing.
So Special Guest Star Greg, who had been watching Julia knit for some years, wrote one.  Here it is in its entirety: the only pattern we offer that you don't have to pay for.
*****
THE PATTERN THAT GOES LIKE THIS
This is the pattern that goes like this. It will knit up in a certain way, and, when complete, may be worn in some manner according to its shape and structure. It will be constructed of some type of yarn.
You will need, therefore, some type of yarn, and, almost certainly, some knitting needles.
Directions
Cast some stitches onto the needles in a suitable manner, until width is sufficient. Knit further stitches into these. Knit to and fro. If bored, stare at the following:
k2, p3, w/1, but no; k1 with a/3 and sk/p to the lou. U cn't; hry luv. No, u j/st have 2 wt. Row yr bt, gntly dwn strm. Repeat ad tedium. When yarn over, begin new yarn.
Shape the piece as appropriate, according to desired shape. Knit all pieces needed for the finished garment.
Finishing
When pieces are complete, finish the garment. This will require joining some pieces, normally at the edges, and may involve buttons, buttonholes, or similar. If the yarn has one end, it must have another; sew them in.
© 2008 Gregory Smith
*****
I shrieked when I read it.  Greg said huffily, "well, I've watched you, and that's how you do it."
Anyone who can submit a picture of what this... item might look like is welcome to send it.  We will publish it instantly.
Prime Minister's Choices
When you are both an English major and a knitter (like me), you think of books for Christmas-- with knitting and crocheting books heading your list. We had almost a hundred of them arrive in 2014, every one deserving of your time and money; the selection below represents only a few fine choices out of many.
I have confessed elsewhere that I am a dud at crochet. But nothing has ever made me regret that more than the designs of Priscilla Hewitt; they are just extraordinary. She has three collections (one for baby blankets) and a number of individual designs with us, and I could look at each one for hours the way you'd study an oriel window in a cathedral.

This splendid book would be a magnificent gift for any serious knitter. It has everything: irreplaceable oral histories; line drawings, photographs, document transcriptions, and a very detailed pattern for the gloves shown on the cover (the fingers are charted in colour individually for each hand). You must be willing to knit at 13 sts to 1"/2.5cm in pattern, but even if you're not, the pattern and the entire contents of the book are essential to have.

Bordhi spent two years developing Versatildes before publishing this book, and we can absolutely see why she invested the time. You can keep the project more simple (choosing amongst 19 reversible cable designs that she provides here), or move beyond, into vest territory. It's a fascinating journey, and the longing to make your own (different variations on an intriguing theme) will tug at you over months and years.

Because, first, beauty. Because, second, variety: curled-toe slippers through to the jaw-dropping hexagonal motif blanket. Because, third, Reid's wonderful use of colour. We especially love the Scottish fair isle technique used to achieve the Persian look-- but hey! What are local crafts and approaches for if not to enrich one another?

Everyone knows that kids want great-looking pieces to wear, and this book is chock-a-block with a huge variety of 12 fun, practical, attractive pieces at an insanely good price ($10.99 US). Great projects, great photos, stashbusting, wardrobe enrichment-- they're all here, wrought in an easy-to-find DK weight with excellent clear instructions.

Wormhead specializes in hats, and has a discerning and unique way of framing faces. The 20 designs included here (for infants through adults) are fun and easy and yet very distinctive-- hard to pull off, when you think about it. There are toques and beanies and berets and slouches with all manner of embellishment-- or little to none. Another book to provide years' worth of amusement (and gifts!). Superb diagrams to explain important techniques, too.

Chunky to sportweight, feminine to rugged, always top-down in the round with no sewing: how can this not be your newest reference book? Choose a yoke element, long or short or elbow sleeves, a capelet design-- whatever blows your skirt up-- and combine them into a wonderfully unique garment that remains easy to knit. Adults only for this one: finished sizes run generously from 37" - 60".

Just handsome (or beautiful) accessories here. But Hammersen is one of those designers who has a very singular point of view (maybe it comes from being acutely articulate in the first place), and somehow she can make her authorship known even in the simplest pieces. And there are simple pieces here, which are augmented by the use of hand-dyed yarns, besides her more typical texture feasts.
Editor's Choices
JCA patterns are universally appealing in my view, but so many dark coloured yarns have been used to knit these masterpieces, that it's often difficult to actually 'view' the details of the designs. Take a close look at these three designs, created 16 years ago; each one would be perfect today.

Here's a simple knitted hat for brothers, says Elizabeth Felgate. It's for those that have earned the title. Those fellow travellers through life deserve a hat that fits well, keeps them warm, and is as much of a pleasure to knit as it is to give.

Julia Grunau, who has more patterns and their originators in her head than anyone I know, writes many of the descriptions you see on the Patternfish pattern pages. About this she says, "As far as we know, this style-- with the sideways round cabled yoke and more traditional vertical body-- was pioneered by Pringle of Scotland in their ready-to-wear many seasons ago. It caught on like mad, and now you see can variations of it everywhere. We have never seen a cleaner, more straightforward, more pleasing version than this."

Burkhard is some kind of genius. She has a powerful, intuitive sense of shape, pattern, and movement and brings it all to her designs. Take a look at the slide show on the pattern page for lots of photos and you'll see just how easy it is to knit this useful and intriguing shawl with no short rows, no sewing, all garter stitch.

During this fall's fashion season, models were swathed in "blankets" as they strode down the runways in Paris and New York. They looked fabulous of course. Being 18 and 6' tall likely had something to do with that. I prefer knitting a blanket to wear on the couch, although mine does get an occasional foray to the kitchen for a treat or a cup of tea. I consider that to be my personal runway. This pattern has three reversible designs in zig zag stitch, basket weave, and the one you see here. If you pick one of these, you'll never have to wonder about the 'wrong' side showing.

Even if you have no thoughts of ever becoming a knit designer, this book from Kate Atherley is a treasure. And if you do have those thoughts, this book covers what you need to know, plus lots of guidelines about things you didn't know you needed to know. Kate is a designer herself, a teacher, and a tech editor who has seen thousands of patterns and provided guidance to hundreds of designers.
The Editor Searches the Patternfish Site
Patternfish updated our look and our search mechanisms earlier this year. No platform ever gives us exactly what we want, even when we have input into how it will work and what it will look like. This fact is true of me and the Patternfish site. Instead of lamenting what isn't, I've found some opportunities-- and what a surprising and fun exercise it has been. I've stumbled across patterns I would never have found using my usual disciplined searching methods.
Here's what I did - I chose an element that interested me but wasn't available as an option on the site. I typed it into the 'Search text, yarns, manufacturers' box on the Shop page.
Searching Reversible
The first one that came to mind was reversible. I intensely dislike seeing the 'wrong' side of knitting, so my preference is to avoid that, with either the same design on the reverse or one equally pleasing. Here are some of the patterns I found.
The word reversible alone generated 464 patterns: hats, scarves, shawls, cowls, blankets, rugs, bowls and sweaters in both knit and crochet.
The most surprising finds were the reversible sweaters like the (Front and Back) Reversible Sweater from Sirdar and Adriene Thomas's Muffet. The shawl collared sweaters and jackets with turned back lapels, like Carol Sunday's Eve's Ribs and Glenna C's Rendezvous, were the most pleasing to me.
Searching Reversible and Lace
Then I tried reversible and selected Lace from the Technique drop down menu. (There's a choice of 16 different techniques in the drop down menu for you to choose from.) 114 patterns appeared, mostly shawls and scarves, of course, but also hats.
Searching Reversible Cables
Another favourite of mine is reversible cables. I took a Lily Chin class years ago and I've been a big fan ever since. Chin calls them Ribbles. There are 72 reversible cable patterns on Patternfish right now. Here are a few that speak to me. Chin's pattern heads the list.
Searching Random Words - Tulips
Winter hasn't officially begun, much less Spring, but my unconscious presented me with the idea of tulips. I typed tulips into the 'Search text, yarns, manufacturers' box and 46 patterns turned up; there are tulips in every configuration you could imagine, lace, intarsia, cables crocheted in a blanket, socks, hats, mitts, potholders, shrugs, sweaters, a sexy dress, and an awesome 4 sweater cabled collection from Classic Elite Yarns for only $4.00.
Searching Random Words - Irish
Irish isn't really random as far as knitting is concerned but it's such fun to search and find Irish magic, Irish stitch, French variation on an Irish theme, Irish cathedral, more and more Irish.
Here's a pattern I just like a lot. The colour is seasonal and it just looks comfortable with a touch of sensual. Maddy Cranley's Layer It Light has a reversible stitch collar. It looks the same inside and out if you wear the top unpinned.
The ultimate reversible is Classic Elite Yarns' Reversible Revelation. If you seam neatly, it will look exactly the same when turned inside out.
Next month, I'll be continuing Searching Patternfish with a few more tips and fun finds. Send me yours!
Patterns for Men

We love patterns for men that they will actually wear especially if the knitting is not draggingly boring. Here are some that qualify.

Victor features charted gansey stitches and an underarm gusset for a good fit.

The Hoody Pullover is so comfy-looking and the terrific use of two colour garter stitch really transforms an otherwise plain sweater.

The Wavy Gravy set of hat, mittens, and scarf is knitted in bulky yarn. Each is fast, easy, and handsome.

Here's Crochet!

Here's a selection of four crocheted fingerless gloves patterns.

| | |
| --- | --- |
| | |
| Berry Blossoms offers three sizes plus standard and gauntlet length. Check out the slide show for a variation - the gauntlet length minus the berries. | Cinnamon Sticks, in medium and large sizes, is both written and charted. |
| Find your favourite warm and fuzzy yarn for the Radiant Mitts, crocheted top-down, with wrist shaping. | The Miss Priss Mitts are super fast and easy in worsted weight. Pick a variegated yarn for best effect (a bonus cowl is included). |

kCDesigns - Lace Apalooza Month

kCDesign formatting is fantastic for lace patterns, especially those with multiple lace charts. A highlighting feature ensures that you will always know what row you're on, for the entire project.

December is kCDesigns Lace Apalooza month with special releases of kCDesigns by Boo-Knits, Designs by Romi, and Lily Go. Click on their links to see each of their collections.
Our Newest Designers and Publishers
| | | |
| --- | --- | --- |
| | Lily Go debuts at Patternfish with kCDesigns. Her lace designs have an unusual and exquisite crispness with her use of twisted stitches, while the beading provides sparkle and structure to the knitted lace. Her patterns are both written and charted and include photo tutorials for detailed instructions. See two other Lily Go designs in kCDesign's Lace Apalooza. | |
| | Spirit of the West Designs' Helene Yates designs for your family: kids, the man in your life, you. Her T-Bird Cowichan-style Cardigan for children is all the rage right now, while the Birch Hat is both dressy and warm. | |
| | Boo-Knits designs some shawls for knitters who are just beginning the fascinating and sometimes challenging art of lace; and offers lovely and challenging designs for the experienced lace knitter, too. Fragile Heart may be one of the best-named lace patterns ever and surprisingly, it's rated as easy. Morticia is appealing in a darker, more sophisticated way. Check it out. See two other Boo-Knits designs in Lace Apalooza. | |
| | Divagate's Elaine Walker designs crochet patterns that are alternatively joyful and fun, or intensely practical. Cosmos, the Cushion Cover is a project that will make short work of your stash and make all who see it smile. I laughed when I saw it; it makes me happy. Thorne is a practical cowl enlivened with chunky ribs; it will make me, and you, warm. | |
| | New-to-Patternfish designer Karen Butler is a bit unusual in that she designs shawls and socks, not a common duo in a designer's portfolio. Her Cascadia Shawl is so named for Madeira Cascade, the traditional Shetland lace pattern. Her Gothic Architecture socks are generously available in three sizes and your choice of a Pinnacle or 1 x 1 rib cuff. Late medieval buildings inspired these and other of Butler's patterns. | |
| | Joeli Kelly debuts at Patternfish with Cookie Jar, a slouchy hat sized for newborns to large adult. It's easy for experienced knitters but will teach new knitters how to knit in the round in 2 x2 rib, stockinette, garter, and seed stitches, as well as how to decrease in the round. You can tell that Joeli Kelly is a mom, apart from the photos of her children. The Bramble Fern Sweater for newborns to age 4 has a wide, square neckline for easy-on, easy-off, and 1 x 1 rib on the sides for growing room. | |
| | Sue Lazenby's patterns are called shawls and cowls, but they really are flattering adornments, too: like Snowflakes and Icicles, an easy pattern designed in two sizes. It's just plain pretty. Her Lichen and Moss Cowl and Hat are inspired by Welsh lichen and mosses for heavily textured and warm accessories that are easy to knit. Stitch patterns are both written and charted. Check out her collection for more nature-themed patterns. | |
| | Danish Knit Design is a mother & daughter team knitting and living on opposite sides of the Atlantic Ocean. Though Jytte lives in Denmark and Charlotte in USA, they share a common mission to carry on the strong and vibrant "folk" knitting tradition of Denmark and Scandinavia. The Talitha Vest blends Norweigan, Swedish, and Danish elements, while the the Nordic Deer and Star Stockings, a traditional pattern, is practical for "grannies susceptible to cold" and fashionable young women in short winter skirts. | |
Socks in Bright Colours
Have you noticed men's ankles lately? Bright colours, graphic designs, stripes and dots in not-so-sombre colours. It's a new sign of personal originality. We wonder where colour may next appear in men's clothes. Any predictions?
Knitting note-- most of these patterns use just one colour per round despite the complicated looks. And many are perfect for sock novices.
From the Ambassador's Desk

My hands have been aching lately and knitting has become painful. I've developed several strategies to make knitting more comfortable; I have no intention of giving it up. One of those strategies is using patterns that are all or mainly knit stitch to avoid finger manipulation. These caught my attention. They're good for colder weather, too; garter is squishy.
© Copyright 2014 Patternfish Inc. All rights reserved. Feel free to share this, in its entirety, with others. To subscribe, create an account at
Patternfish
.