Newsletter - October 2013
Welcome!
Welcome to the annual Patternfish gift inspiration newsletter. We've moved it up a month from our usual November date because we find we need more time to create gifts for the season and imagine you do, too. For those of us who create, making things for friends and family seems to be a necessity and essential for our soul's well being, my soul, anyway.

As always, let us know what you think of this issue. Email me, Gayle Clow, at newsletter.editor@patternfish.com and send any other questions about Patternfish to Phil at support@patternfish.com
From the Prime Minister's Desk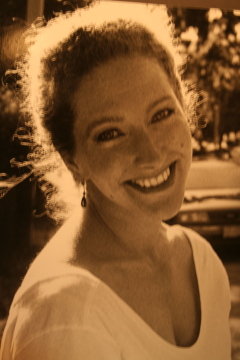 Keeping this note brief this time because there are so many yummy patterns to peruse-- but this information is important.
When pressed, even the most devoted Patternfish fans have had to admit that on occasion we can be... a little slow. And that a keyword search capability would be nice. And one or two other things could be bettered.
We have more gorgeous PDF's to load then ever, but the pace has slowed a bit recently because we are putting the final touches on Patternfish 2.0.
Patternfish 2.0 is the first from-the-ground-up rewrite of the site since we launched more than five years ago, and uses the very latest advances in programming, storage, and delivery technology. We will be Faster (considerably). We will be Easier to Use. And we will offer impressive new features that we've been honing for a long time.
You are reading the last newsletter in our current iteration. The November 2013 issue will be on the Patternfish 2.0 platform. You'll notice a subtle change immediately in the graphics, and a less subtle (and very welcome) one in the performance.
As with all major new ventures, there may be a few glitches at the outset. We hope you'll be patient, while letting us know if you encounter any special problems.
Keep your eyes peeled, your hopes high, and check back with us regularly. We think that the next few weeks will be our brightest of this year. And let us thank all of you stalwarts for supporting us during our infancy and toddlerhood! Sleeker, swifter, streamlined days are ahead.
Prime Minister's Choices
Gifts! They should be quick, first of all, and any combination of beautiful or useful or amusing. The danger is being tempted to keep one's choices for oneself...
This one is very obviously a Festivus present, and ideal for a hostess gift. Make a dozen of them and spread them about liberally. The 9cm size is just under 4" wide, so it conceivably be a lovely teddy or doll hat as well-- just tack the points down. Uses any non-superwash worsted weight (like Galway Worsted or Cascade 220).

What we love about this is the complete adaptability to either men or women, and also the ability to use up oddments in any style of embellishment-- again, to the advantage of men or women. Treasured people get the whole set-- otherwise, split it up and give one item per person.

There are straight scarves and infinity scarves and all manner of confusing choices. But you could live happily with just this design, which is really just a long strip of brioche (knit one below) fabric using only one colour per row and slipping the other; then joined at the ends for an infinity scarf (or poncho), or not-- your choice. It's an excellent introduction to brioche and just imagine if you used a variegate (like Kureyon) on one side and a solid on the other... one-of-a-kind bliss, every time. Great on men or women.

This is so arresting you can't tell right away whether it's knit or crochet or represents some remarkable new hybrid technique (it's really crochet). This is a quiet "In your face" to everyone who as ever scoffed at what they perceive to be the ease or ubiquity of crochet; it's a bit technical and demands attention. But how stunning a piece, and how singular! Pick a beautiful fibre so everything's shown off properly, both skill and garment.

Everyone is familiar with granny squares, but a lot of people still might associate them with the back of Roseanne's couch. Here crochet expert Temple elevates the wrap (or throw, if you like) into art territory just by changing the individual motif a bit, making it in two halves with a seam, and choosing the loveliest yarn and colourways. Originally from Koigu Magazine #3.

We just love this. It's easy and fast but elegant, too, and looks great on men or women, and it's pretty much identically reversible front to back so it doesn't matter which side is facing out-- it always looks good. Long or short repeats shouldn't matter in the least, though we admit the long looks outstanding. Circular knitting at almost its easiest, and terribly good-looking.
| | | |
| --- | --- | --- |
| | You are to be a guest in a house with a small child, age 2 or under. What to do? Footwear is always welcome, and a snap to knit. The pattern on the left, Sirdar 1483, is mostly particularly suited to boys; the pattern on the right, Sirdar 1478, is aimed at tiny girls. These are out-of-the-ordinary designs that work up superbly in any style of DK. | |
© Copyright 2013 Patternfish Inc. All rights reserved. Feel free to share this, in its entirety, with others. To subscribe, create an account at
Patternfish
.